GET RID OF YOUR CONTENT MARKETING PROBLEMS IN 60 MINUTES
Book your consultation and let's find out what your articles, posts, or pages need to shine.
Transform readers into buyers
Use my 20+ years of professional experience and knowledge of best practices
to improve your written and visual content. (And, of course, increase your sales).
Meet your Goals
Find out if what you have created so far is what you need to attract and engage the right audience.
Decide the Topic
It is all up to you. We can go through one single page in detail or go through an overall analysis of your website.
Get Tailored Solutions
Leave your call with a comprehensive to-do list especially created for your business.
100% of Your Doubts Solved
Address your itchiest questions, those with a strong impact on your business.
We can discuss your writing, your layout, your sources, your competitors, your target audience, and more.
And here is my guarantee: I don't claim to know everything about everything. If I realise I can't answer your questions, I will decline your consultation request.
100% Result-Oriented



No waste of time. No poor-me. No theory. Our chat will be straight to the point.
Just send me an email letting me know what you need help with. This way I can ensure that you will get what you want.
I will also have a look at your content beforehand and identify issues or challenges for you.
100% on Budget
Have no fear: my suggestions will cost you very little or nothing more than your time to implement – which I know is valuable enough.
I have seen my clients jump from a few hundreds to thousands of readers per day and increase their conversions by 5-10 times more. And it was the right information that made the difference. Not their budget.
There are plenty of free and affordable solutions available. And I will point them out for you.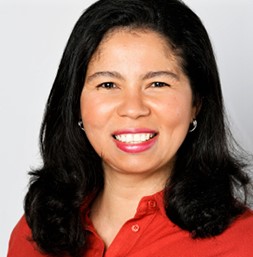 Lucy Damasceno
A bit about your consultant
I have a passion for creating and optimising content. And I will guide you on how and where to publish the solid arguments your readers need to make purchasing decisions.
You can count on me to share what I have learned working as a journalist, marketing advisor and public relations consultant for companies and entrepreneurs. I specialise in B2B fintech solutions for small businesses, but I am open to supporting initiatives with other audiences.
Tell me about your business, target audience, goals, and let me know your questions.
We Arrange our Appointment

I will get back to you to book the time and day, and with instructions for payment through PayPal.
It's Consultation Time!

After payment confirmation, I will be preparing to answer your questions over a Skype call.
Enjoy your To-Do and Tools List

Within 24h, you will get a to-do list with the tasks and tools suggested so you can get organised.
Lucy's one-to-one consultation provided me with valuable advice and excellent content analysis. I was left with no doubts and learned what I needed to do on each page so to increase my traffic and conversions.  Her content critique is also detailed and thorough. She also introduced me to the best online tools and services so that I could get the work done on my own terms.
Fernanda Duffy
It is time to get serious about your digital business
Get your one-to-one consultation for only €150 and prepare to move forward with your online business